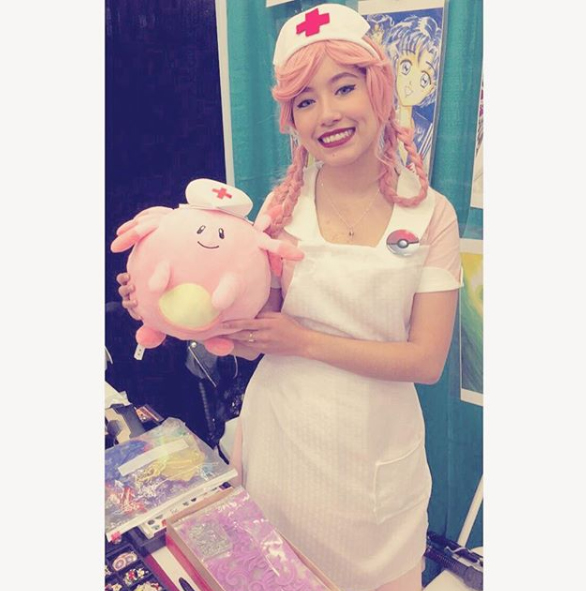 My name is Gabriela Rivera, and I am an illustrator, graphic designer, and very recently a painter! I also dabble in a little bit of cosplay when I have time. I just love to explore different mediums when it comes to creation, and I love to incorporate the things that I love and appreciate into my artwork.
​
I was born in Mexico City in 1993, and have lived in El Paso, Texas since I was five years old. I graduated from the University of Texas at El Paso in 2015 with a Major in Graphic Design and minor in Advertising.
I have been doing art shows, art and farmers markets, comic cons, and many other events for about 7 years now, so this website is definitely overdue! I do strongly believe that everything happens in its own time though, because I have gone through a lot of personal growth during this time.
​
WHY GABATRON?
Gabatron is a nickname that was given to me by a good childhood friend in middle school, and it kind of just stuck! I was definitely trying to come up with a catchy social media name that was easy to remember and search, and this one just resonated with me.
I really hope that my work makes you happy! All of my artwork is done with love and I am glad if it resonates with you. Thank you!